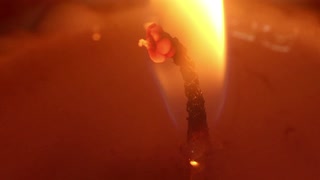 After listening to the interview on Radio New Zealand with Jane Corcoran, principal of Waiototara school in Southern Taranaki and Lynda Stuart, president of the NZEI and principal of May Road School in Auckland's Mt Roskill, it had me reflecting back on my time as a rural teaching principal.
Like a chameleon, I needed to be ready to adapt to the different situations that could be presented in any one day.
Thinking back to one particular day, I arrived at school at 7am in a skirt and heels for a Principal's cluster meeting I was going to attend after school that afternoon. Making a quick cuppa I realised the water was not working. A school without running water cannot open. The problem was that this day we had another school visiting and they were already on their way, so I needed to fix the problem pronto.
As always, I had a spare pair of gumboots in the boot of my car. Retrieving these I put my rural upbringing and life to good use. Many a time I had tinkered with water pumps, trying to get them going, and this experience came to good use. So there I was, in my best clothes and gumboots, climbing up the huge water tank to peer inside to see if I could find any problem there…nothing. Prime the pump…nothing. Time was ticking… Call the local electrician…no answer. Call a local parent…reply! A stand-in pump was brought-in to get us through the day. I even managed to get time to change my shoes!
As a rural principal you are often navigating through several complex and competing demands at any one time. You often don't have the luxury of delegation to the extent you need. There is seldom headspace during the day, or time to get the administrative duties done, so long nights or early mornings are part of the job. You are principal, teacher, stand-in parent, grounds-person, health and safety co-ordinator, taxi-service, toilet un-blocker, event organiser, committee member and community leader all in one.
In 2016 the NZEI commissioned a report on Principals Health and Wellbeing. They found that:
Principals had 70% higher rates of burnout and more than double the rate of stress compared to the general population.

Rural Principals reported 11% higher levels of burnout than Principals at Urban Schools.

Work-family conflict was 2.2 times higher than the general population.
As principals and leaders we are continuously giving; often with little back in return. We go from day to day until we can breath a little during the weekend.
As we work together as a collective to raise awareness on this issue, consider, what are you doing in the meantime to nurture yourself? Who is supporting you outside the school or home environment? Do you have a coach or mentor you can talk to?
Contact me to discuss how I might support you with this.
About Mary-Anne Murphy
Mary-Anne is passionate about supporting leaders to lead effectively and courageously.
She brings over 25 years experience working with leaders and aspiring leaders from her times as a primary school principal, secondary school HOD, secondary school professional learning leader, national and international-level facilitator, organisational development advisor and qualified coach.
Mary-Anne is also a certified Neuro Linguistic Programming coach, mBraining coach and Roche Martin Emotional Capital Leadership coach.