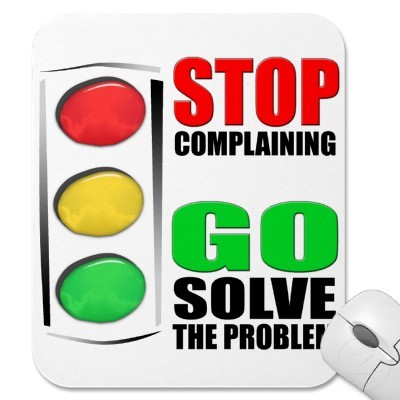 On my trek to Everest Base camp I experienced the most profound beauty, met people from across the world, and lived amongst a culture of people with deep resilience and gratitude.
It was interesting to watch people when trekking. Whilst many of them were full of gratitude and aroha for their hosts and host country, some weren't.
One thing I noticed when things got a little tough or took people out of their comfort zone was that complaining began.
For some this happened on day 1, whilst for others it came a little later into the trek. Complaints included "Its too cold", "These toilets are disgusting", "This is so expensive", "Its so hard", "Give me some western food"
The thing is that when you complain, you give-away your personal power to the person or thing you are complaining about. For those that complained, their trip also became a less than enjoyable experience because all they could see was the negative.
Complaining can also isolate you. Interestingly for those on the trek that made a habit of this, they were soon isolated by many of the group who didn't want to be around their negativity.
Complaining happens in organisations. It can start with flippant comments, and turn into full-blown hate-fests. Comments such as "Management don't understand", "They'll never do it", "It's societies fault", "They don't care" etc, eat-away at an organisation's culture. If left to continue unchecked, it can become a cultural norm.
Creating the organisational culture you wish to be a part of begins with each individual.
A good place to start is to become aware of the complaints that slip out of your mouth on a daily basis.
My mother used to say "If you don't have anything good to say, then don't say anything at all". This may prove challenging for those of you who have slipped into a habit of complaining.
Also, if you do have a genuine complaint, choosing to come forward with solutions, rather than just a complaint is a more proactive approach.
So start to be aware of your complaints.
Do you drop them like litter around the place, leaving a trail of unrest and destruction after you?
Do you table complaints without potential solutions?
Have you become that person who has nothing good to say about anyone or anything?
Complaining is a habit that can be broken. It just takes conscious awareness and a desire to change your approach.
What's your choice?
What do you want to be known for?
Mary-Anne