This past week I have had the privilege of:
Speaking to over 100 staff at Cambridge High School about 'Growing emotionally intelligent teens'.
Speaking at an AP/DP conference on having "Critical Conversations" and "Developing agency in our learners".

Checking-in with the Emotional Intelligence research I am co-ordinating with a primary school (a first in the world).

Mentoring leaders' to lead with aroha and integrity .

Supporting kāhui ako with their wellbeing plans.
For me this mahi is personal. I have been in multiple leadership roles, including an HOD of English and Drama, and primary school principal.
On a more personal level, I have also lost friends and family to suicide. At one time in my life I would go to work wondering if I would have a partner to come back to. And I too have ridden the very deep troughs of depression.
The release of the following statistics this week is truely devastating:
685 people died by suicide in 2018/19 – the highest number since reporting began in 2007/8 and 17 more than last year.

The suicide rate increased from 13.67 to 13.93 deaths per 100,000 people.

There was also an increase in the number of young people dying by suicide, particularly in the 15 to 19 and 20 to 24 age ranges.

Māori were also over-represented, with a suicide rate of 28.23 deaths per 100,000.
In my mahi I am both passionate and privileged in liberating people and organisations from the sh*t that holds them back. I care deeply about moving people and organisations from a state of drowning in their own sh*t to a mind-space and culture that unlocks personal and professional freedom.
Developing our emotional intelligence is pivotal to moving forward. There is also a misconception that emotional intelligence is just about understanding and expressing our emotions; it is way more complex and precise than that.
Let's go deeper.
Let's reach beyond the feel-good factor, understand the different elements and learn some key strategies.
Are you and your organisation ready to go deeper?
Because….
Yesterday is not a day too soon.
Arohanui
Mary-Anne xo
Reference: https://www.stuff.co.nz/national/health/115294977/bereaved-canterbury-father-shocked-by-horrendous-suicide-figures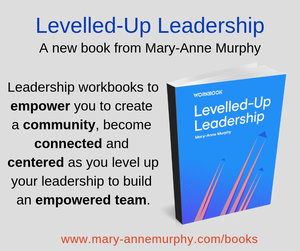 Work with me | Speaker | Coach | Facilitator more info here
Events | Women in Leadership | Levelled-Up Leadership PD Training more info here
Get more Mary-Anne | Taster Sessions | Professional Development for Leaders more info here
Community | Mary-Anne moments | Chit Chat with Mary-Anne | Connections more info here